The 21 principal investigators associated with the MSRC work on myriad research areas. These investigators have published over 100 peer-reviewed articles and being awarded over $150 M in grants. The MSRC strives to train and educate the next generation of scientific innovators.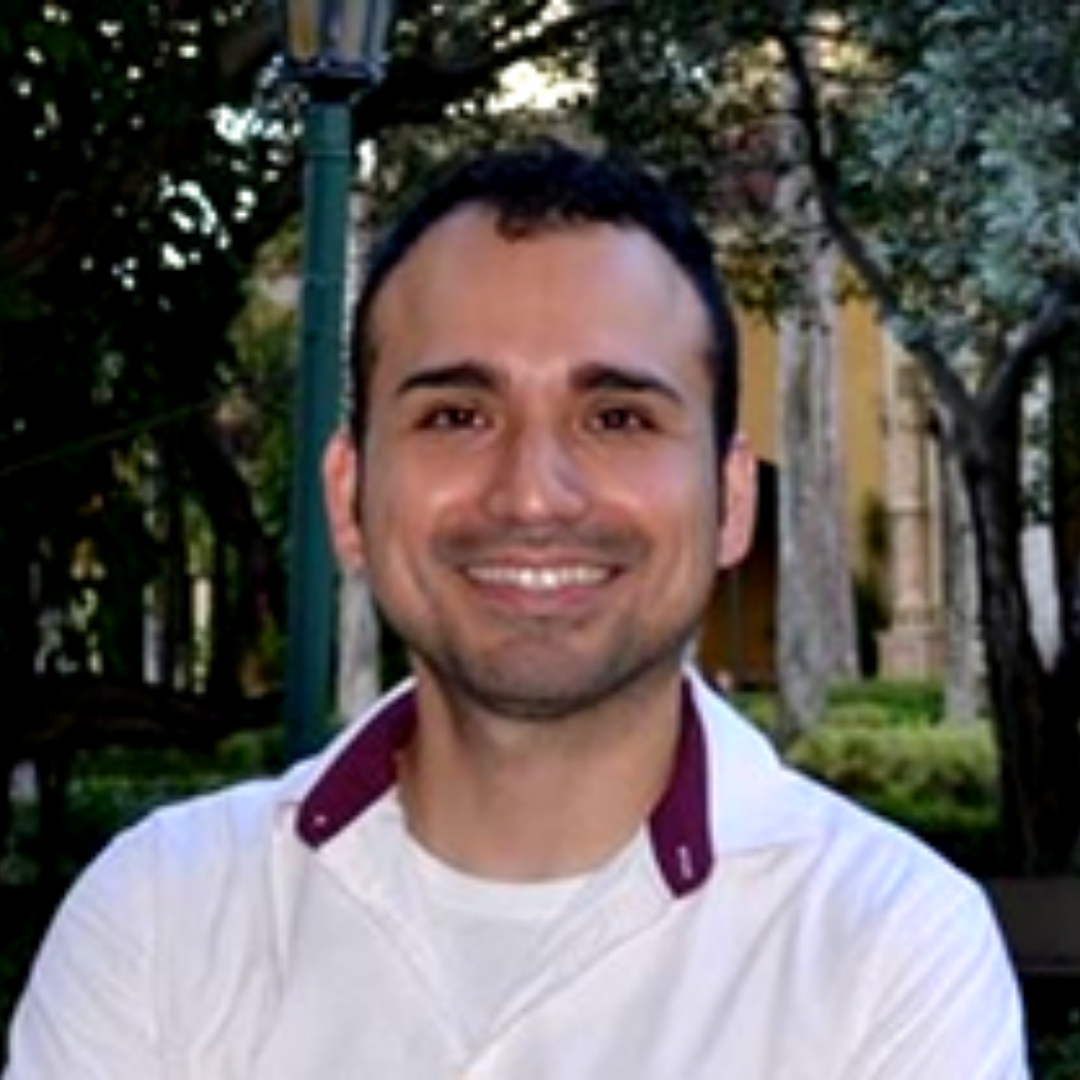 Dr. Arthur Tinoco
Associate Professor
Research interests
Our laboratory explores how the knowledge of biomolecular regulation of metal ions can be applied for the development of therapeutics that can benefit human health.
1. Understanding the molecular mechanisms regulating metal solubility, transport, and functionality in the human body.
2. Using biological metal regulation for insights into the development of metal-based anticancer and antidiabetes therapeutics.
3. Design of novel metal sensors for metallomics studies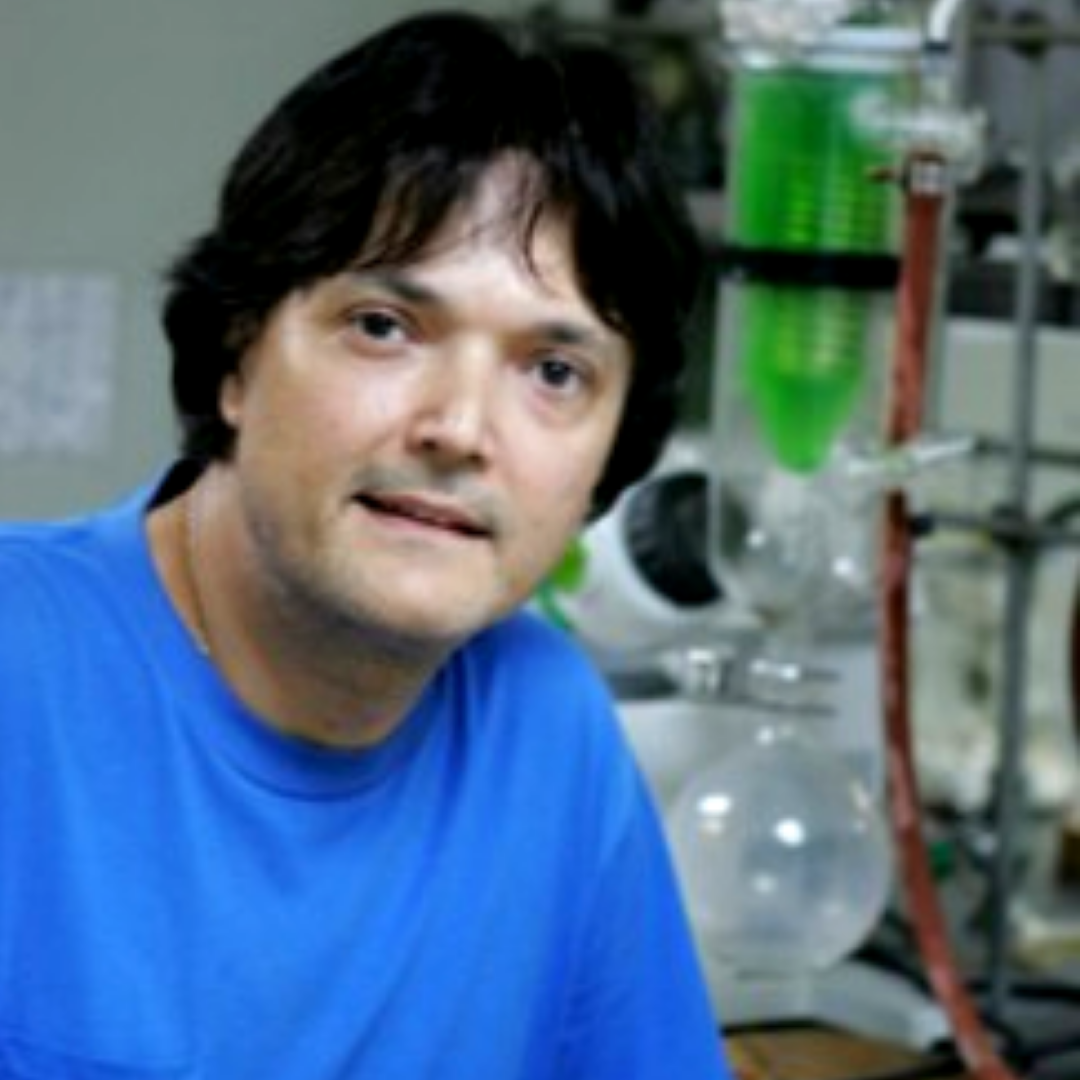 Dr. Abimael Rodríguez
Professor
Office: 241
Laboratory: 205-206    209-210
Email: abrodriguez@uprrp.edu
Education
Ph.D., The Johns Hopkins University.
Postdoctoral Fellow, MIT.
Postdoctoral Associate, University of Hawaii.
Publications
Research interests
Characterization of Odour-Active Compounds in Aged Rum.
Approximately half of all current drugs are derived from natural products, demonstrating their potential for drug discovery. The structural diversity and biological activity displayed by natural products may be attributed to a long evolutionary selection process. In our quest for small molecules with biomedical utility for various disease indications we mainly investigate natural products. In particular, largely unexplored marine organisms such as marine sponges and gorgonian corals are evaluated as sources of bioactive secondary metabolites. A variety of phenotypic and target-based assays is being implemented in an evolving screening program. Active compounds are isolated using bioassay- or NMR-guided fractionation and their structures are determined using a combination of spectroscopic techniques, predominantly NMR.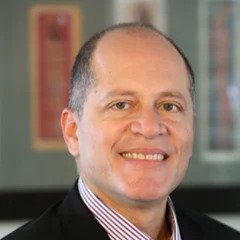 Dr. Jorge Colón
Professor
Office: 247
Laboratory: 244-245
Email: jorge.colon10@upr.edu
Education
Ph.D. Texas A&M University, 1989
Postdoctoral Research Associate: Texas A&M University 1989-1990
NSF Postdoctoral Research Fellow: California Institute of Technology, 1990-1992
Research interests
Research efforts on the use of layered inorganic nanomaterials in applications ranging from artificial photosynthesis and solar fuels, and drug delivery systems.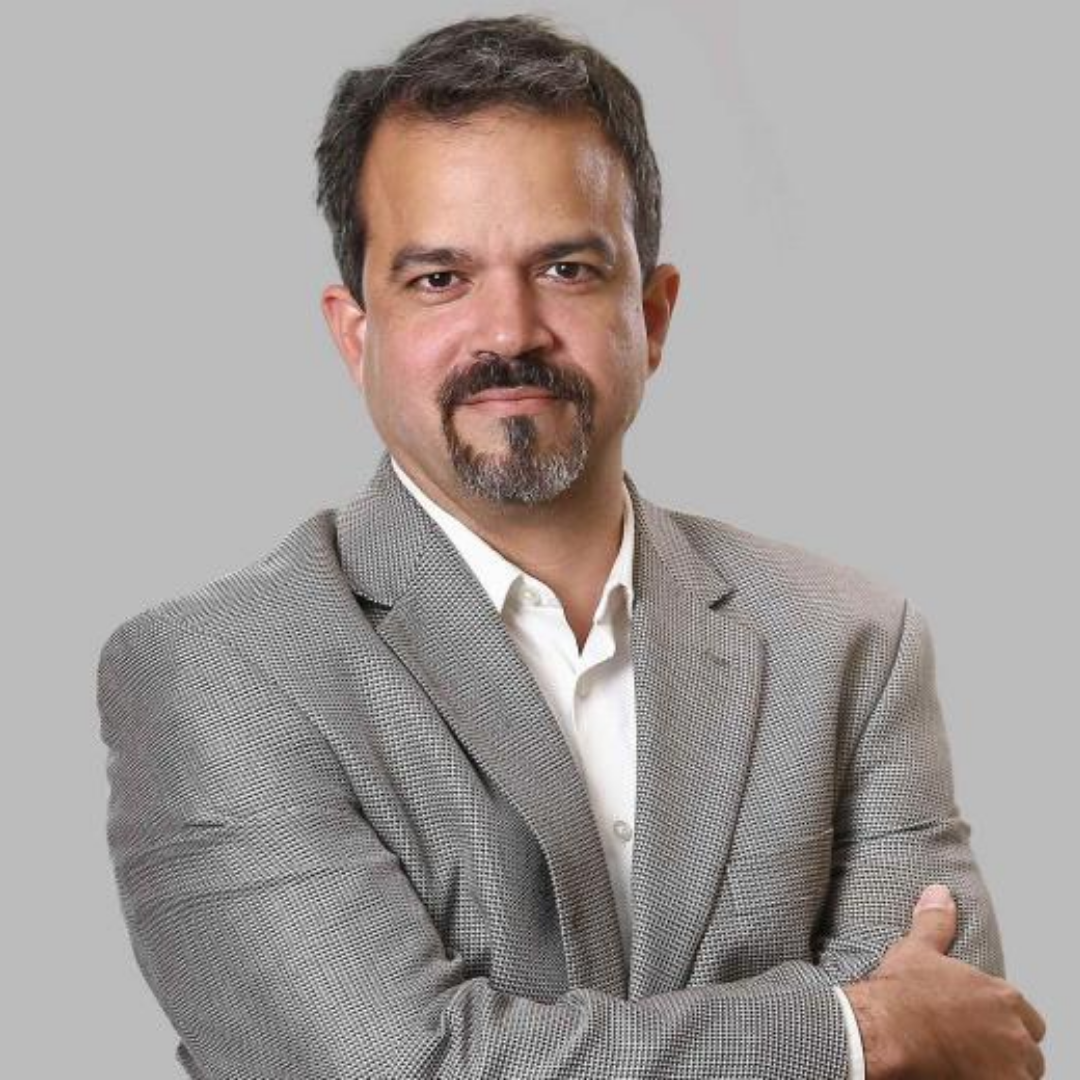 Dr. Abel Baerga Ortiz
Professor
Office: 239
Laboratory: 238, 239, 240, 241 y (CBC 230-231)
Email: abel.baerga@upr.edu
Education
BA in Chemistry from the University of Puerto Rico
PhD in Chemistry and Biochemistry from the University of California in San Diego (UCSD)
Royal Society Postdoctoral Fellow at the University of Cambridge, United Kingdom.
Research interests
The research in my laboratory aims to understand the function of proteins and enzymes, especially thos proteins and enzymes involved in how microbes interact with their hosts. We are also interested in expanding the principles of vaccine design through protein engineering.
My research interests can be broadly defined as "Studies of Enzymes and Proteins of Clinical Interest". 1) My laboratory has detected the presence of genes in the human gut that encode enzymes that induce intestinal inflammation. Current projects involve the production of these gut bacterial enzymes with the goal of elucidating the exact mechanism by which they promote inflammation in human tissues. 2) I currently direct efforts for the development of a preventive HIV vaccine that could result in the fist vaccine developed in Puerto Rico. A number of analytical methods have been developed for the assessment of vaccine quality based on aggregation, oligomeric state and glycosylation. 3) I also direct the Center for Tropical Biodiversity, an initiative of the Puerto Rico Science Technology and Research Trust to develop chemical and biological products derived from unique species from Puerto Rico's rich biodiversity.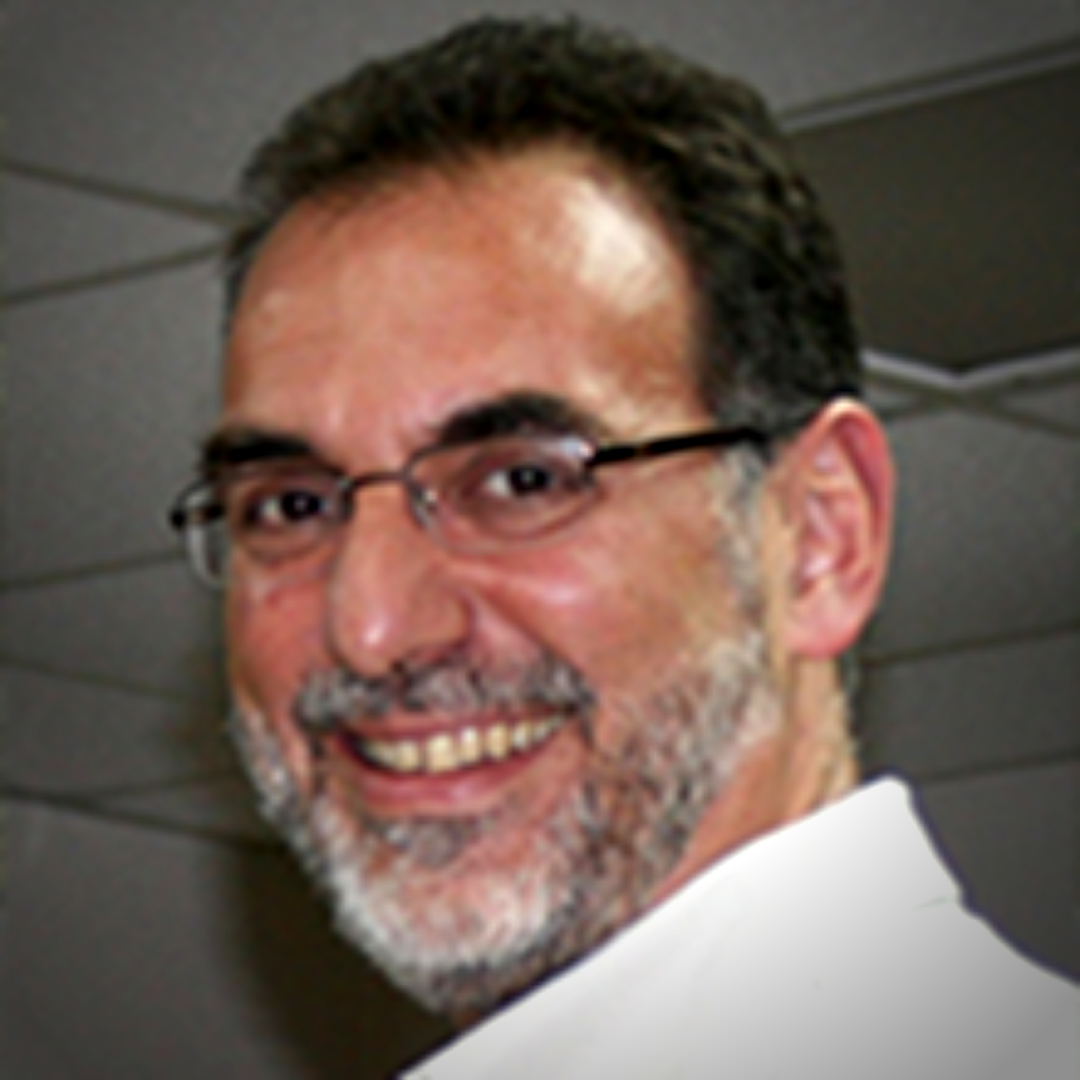 Dr. Brad R. Weiner
Professor
Research interests
Nanoscience, Biomedical Applications of Nanotechnology
Nanoparticles in the detection and treatment of different types of cancer. Development of sensors and portable devices for monitoring human health.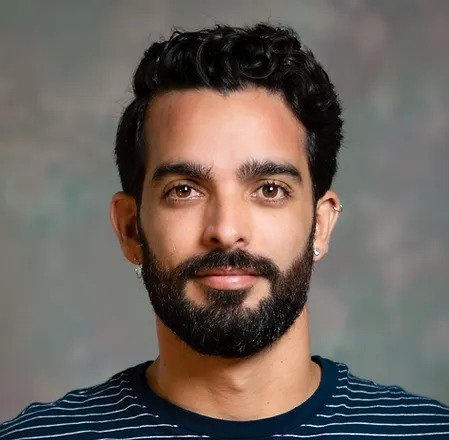 Dr. Eduardo Caro
Associate Professor
Laboratory: 
E-mail: eduardo.caro1@upr.edu
Education
PhD, UC San Diego, 2014.
Post Doc, Arena Pharm. Inc, 2015.
Post-Doc, Center for Marine
Biotechnology and Biomedicine,
Scripps Inst. of Ocean., 2018
Research interests
Research aims to translate the secondary metabolism of marine organisms into new therapeutic leads applied to human health. This process includes isolation of new natural products from oceanic environments and development of these compounds through medicinal chemistry to optimize their pharmaceutical properties.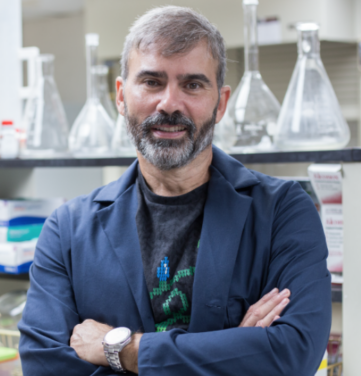 Dr. Oreste Quesada
Professor
Laboratory: 
E-mail: orestes.quesada@upr.edu
Education
Research interests
Active researcher in the field of lipidomics, enzymology and protein membrane structure and function with a vast experience in the application of GC, GC-MS and HPLC-MSMS, and MALDI Tof for the analysis of lipid and proteins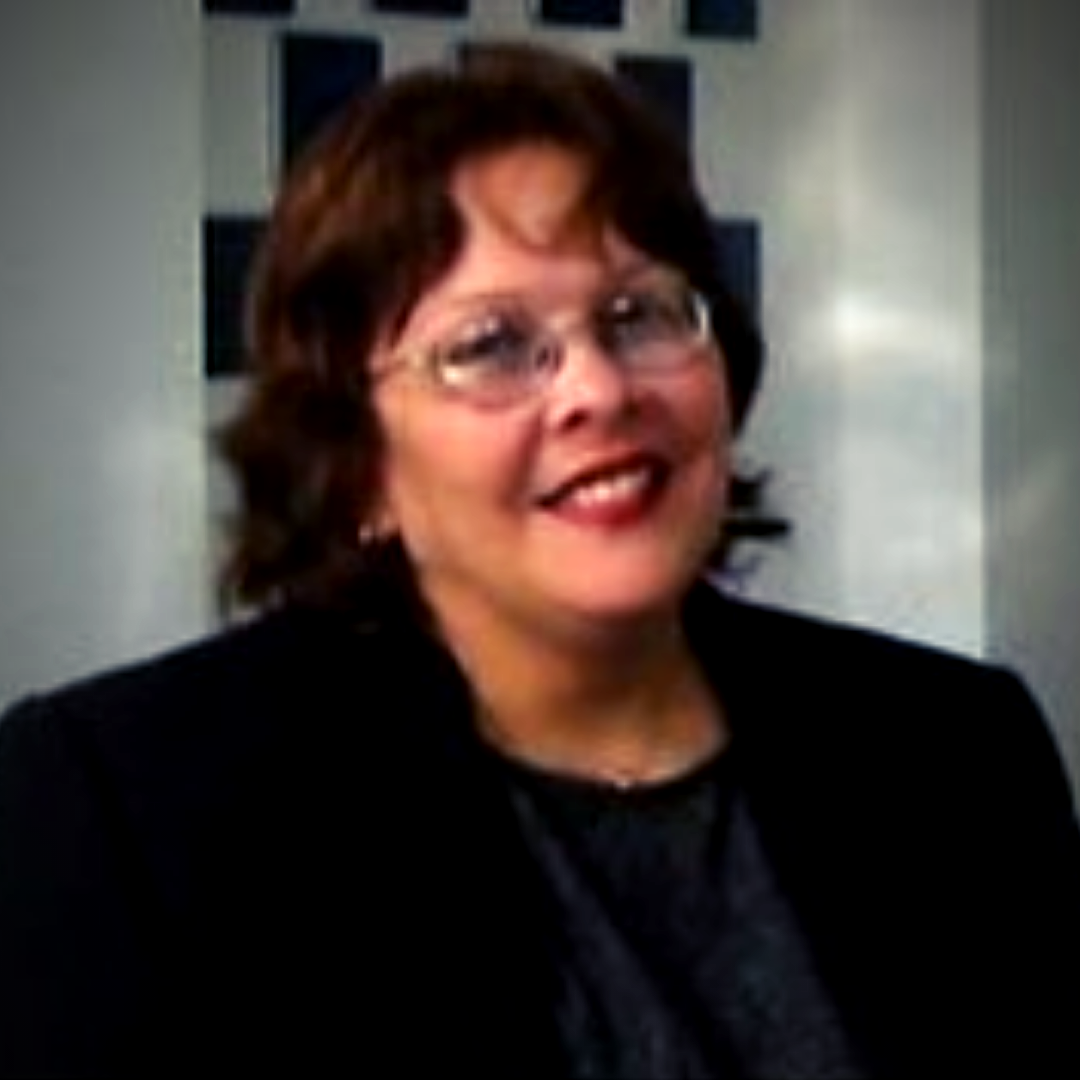 Dr. Carmen Cadilla
Professor
Laboratory: 236-237
E-mail: carmen.cadilla@upr.edu
Education
University of Tennessee, Knoxville, Graduate School of Biomedical Sciences
Postdoctoral Fellow-NCI Carcinogenesis Training Program, UT-ORGSBMS/ORNL
Postdoctoral Fellow-American Cancer Society, UT-ORGSBMS/ORNL
Research interests
I am interested in rare human genetic diseases and the mechanisms of their pathology. I am presently working with diseases that are caused by mutations in the bHLH transcription factor family, focusing on the TWIST subfamily and their functional and structural properties.
I am a nucleic acid biochemist, with expertise in genetic and genomic analysis of both RNA and DNA. I have also worked with expression of recombinant proteins in E. coli and their purification and functional analysis. I currently am director of the Genomics Services at the UPR MSC RCMI Program. I also have expertise in the analysis of gene expression, mostly at the RNA level, and in transfection of mammalian cultured cells.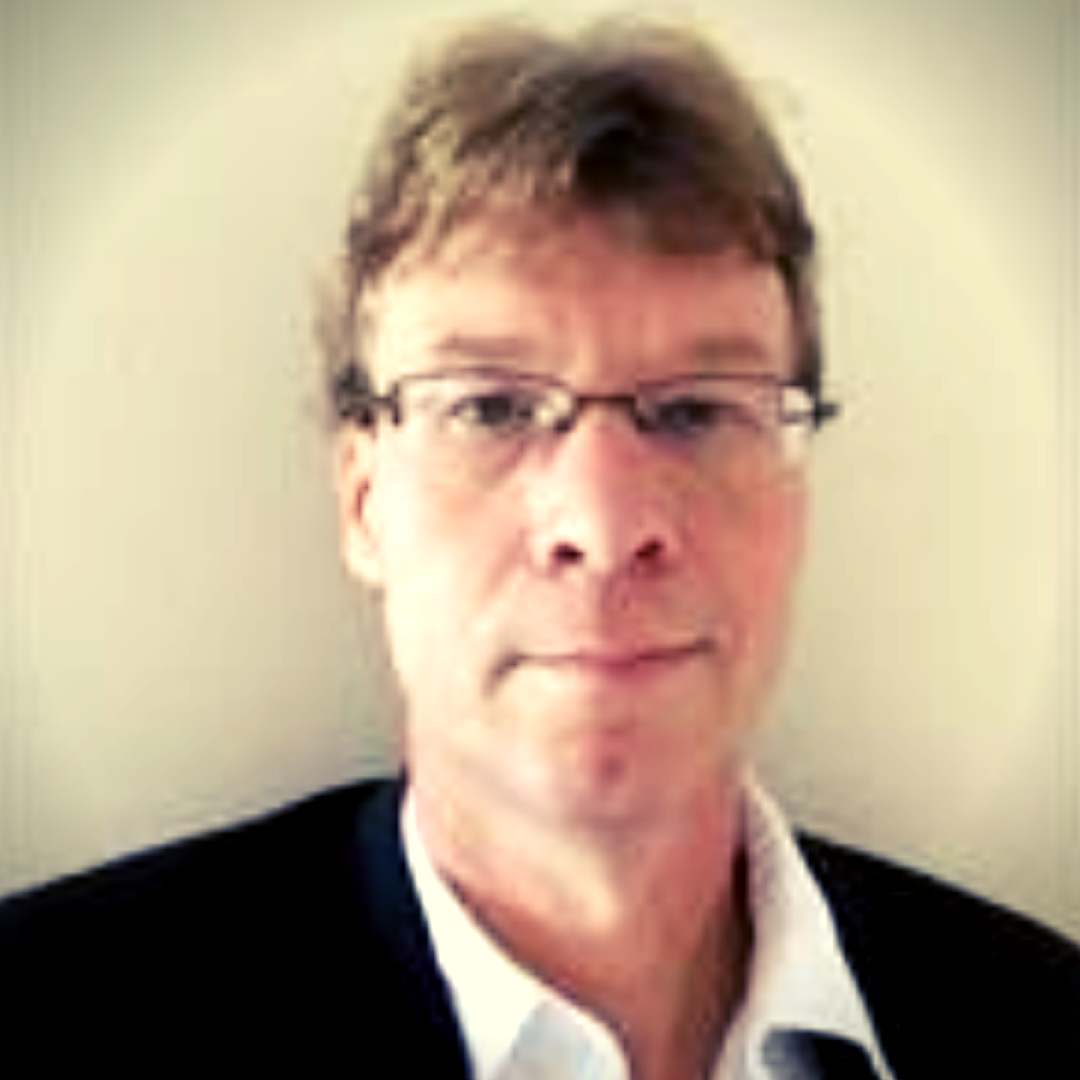 Dr. Cornelis Vlaar
Professor
Office: 238
Laboratory: 242
E-mail: cornelis.vlaar@upr.edu
Education
PhD, VRYE Universiteit-Amsterdam
Postdoctoral Organic Chemistry, Louisiana State University
Postdoctoral Chemistry, Scripps Research Institute-California
Research interests
Organic molecules with biological activity to be used as enzyme inhibitors as well as therapeutic agents. Biologically active molecules.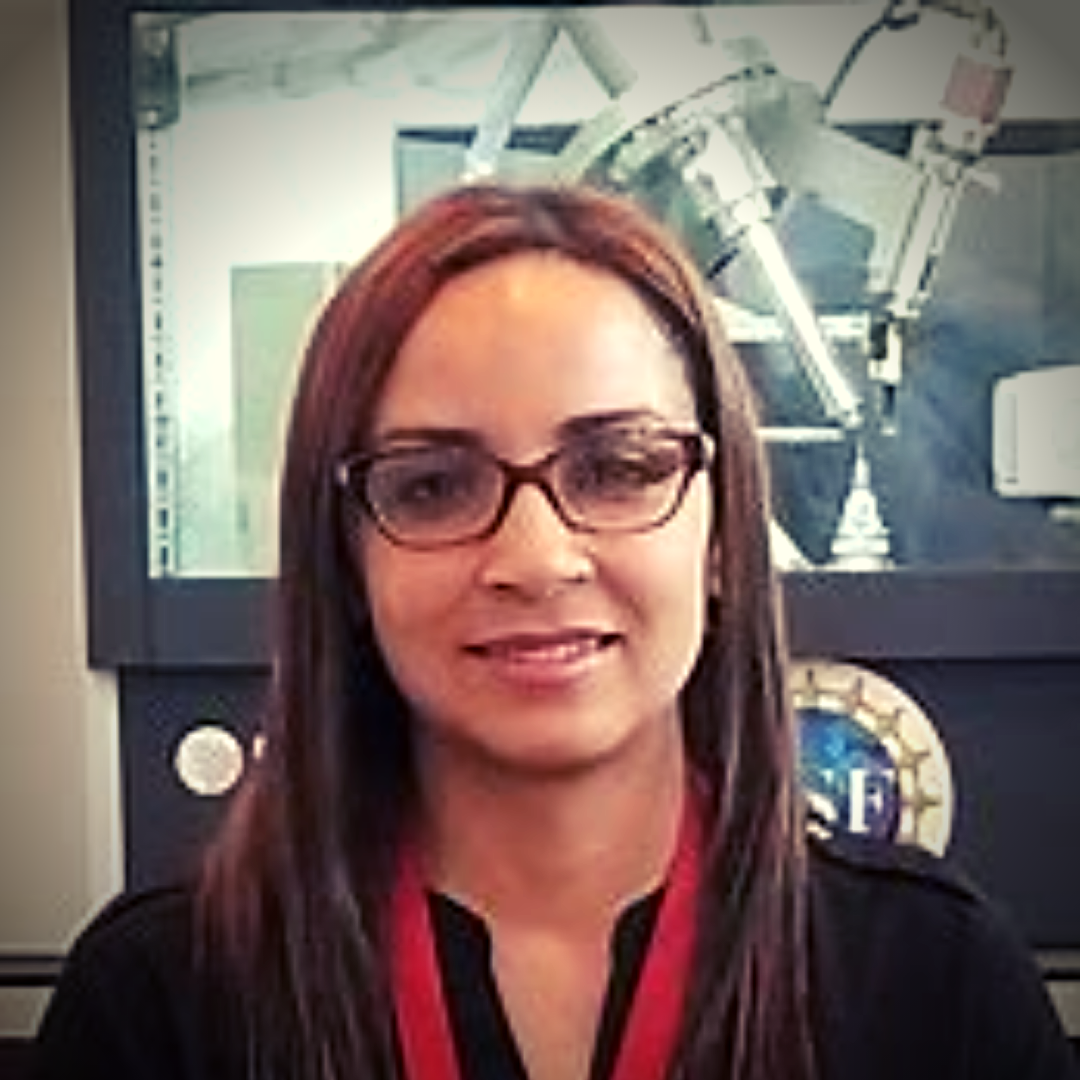 Dr. Dalice Piñero Cruz

Assistant Professor

Office: 247
Laboratory: 233
E-mail: dalice.pinerocruz@uprrp.edu
dalicempinero@gmail.com
Education
BS in Natural Sciences from the University of Puerto Rico, Río Piedras Campus, Puerto Rico, USA
Ph. D. from the University of Puerto Rico, Río Piedras Campus, Puerto Rico, USA
Postdoctoral Fellow at CNRS-Institut de Chimie de la Matière Condensée de Bordeaux, France.
Postdoctoral Fellow at Institut de Sciences Chimiques de Rennes, Université de Rennes, France.
CNRS-Centre de Recherche Paul Pascal, CNRS Bordeuax, France.
Research interests
Metal complexes with applications in nanomedicine and environmental nanotechnology.
The Piñero Group's efforts are directed towards the study of new metal complexes formed from the modification of four families of ligands: dithiolenes, salen-type, phthalocyanines, and pyrazoles. We are interested in the tuning of the magnetic and electrochemical properties of the complexes synthesized by directly functionalizing the ligands and connecting the building units with paramagnetic linkers. The study of each complex brings new fundamental questions to be answered by the in-depth study of their structural, spectroscopic magnetic, and electrochemical characterization. The research activity of the group is directed towards the PIs four projects in Materials Science and Nanomedicine concerning the topics of molecular magnets, theragnostic agents coupling Photothermal Therapy and MRI, and Nanosensors.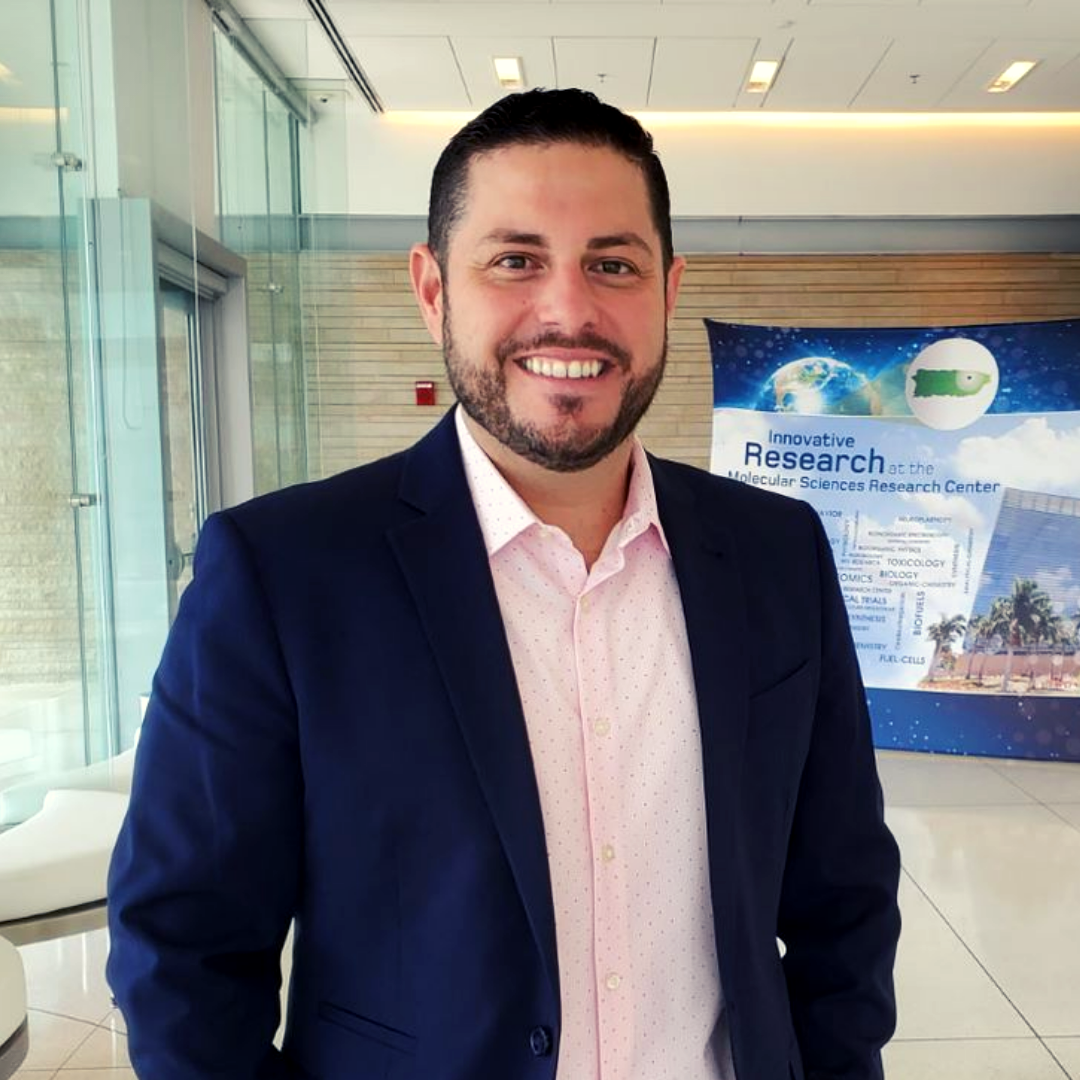 Dr. Eduardo Nicolau
Assistant Professor
Office: 244
Laboratory: 226-227
E-mail: eduardo.nicolau@upr.edu
Education
BS Chemistry and Environmental Sciences, University of Puerto Rico, Río Piedras Campus, Puerto Rico, USA
Ph. D. Analytical Chemistry, University of Puerto Rico, Río Piedras Campus, Puerto Rico, USA
Postdoctoral fellow at NASA Ames Research Center, California in collaboration with the NASA URC Center for Advanced Nanoscale Materials, Puerto Rico
Research interests
My research interests are mainly geared towards the analytical applications of bio-interfaced nanomaterials for catalysis, water purification and applied nanotechnology.
Projects include:
Preparation of interfaced bionanomaterials for reactive water purification membranes
Development of point-of-use sensors for the detection of emerging contaminants in water
Synthesis and characterization of nanomaterials for electrooxidation of high-density fuels.
Undergraduate and Graduate students interested in my research work may send communication to provided contact information.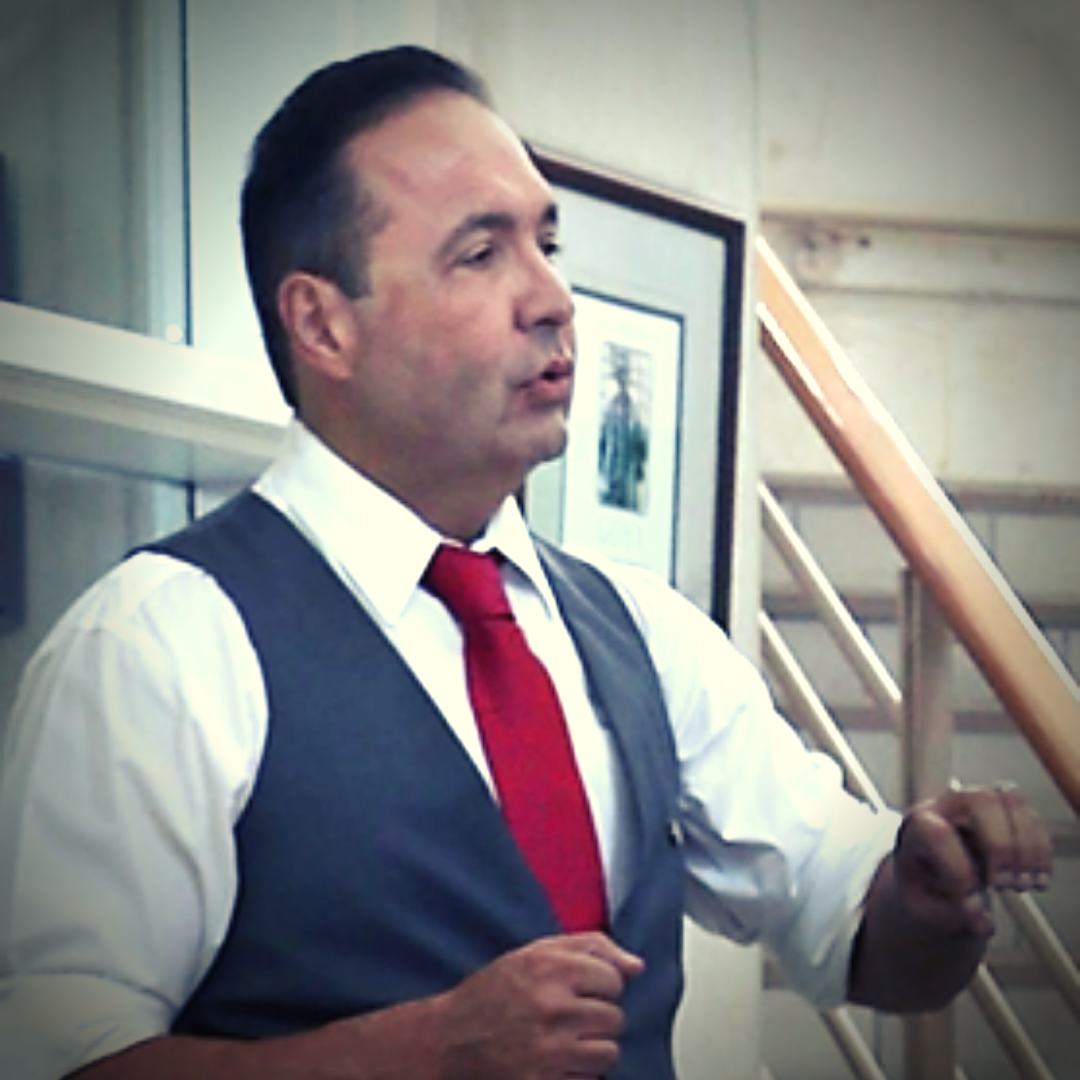 Dr. Gerardo Morell
Professor
Office: 240
Laboratory: 208
Email: gerardo.morell@upr.edu
Education
Research interests
Silver nanoparticles decorated with graphene quantum dots (Ag-GQDs) are developed as nanocarriers to deliver chemotherapy drugs against human cervical (HeLa) and prostate (DU145) cancer cells. The nanocarriers efficiently transport doxorubicin (DOX), a model chemotherapy drug, to both types of cancer cells in vitro. The cargo is delivered into the nucleus of cancer cells where it induces apoptosis without affecting the viability of non-cancer cells. The Ag GQDs:DOX nanocarriers offer a general platform for targeted chemotherapy drug delivery. It is envisioned that chemotherapy drug nanocarriers can circumvent the adverse effects associated to standard chemotherapy drugs and eventually enable the implementation of cancer prevention protocols.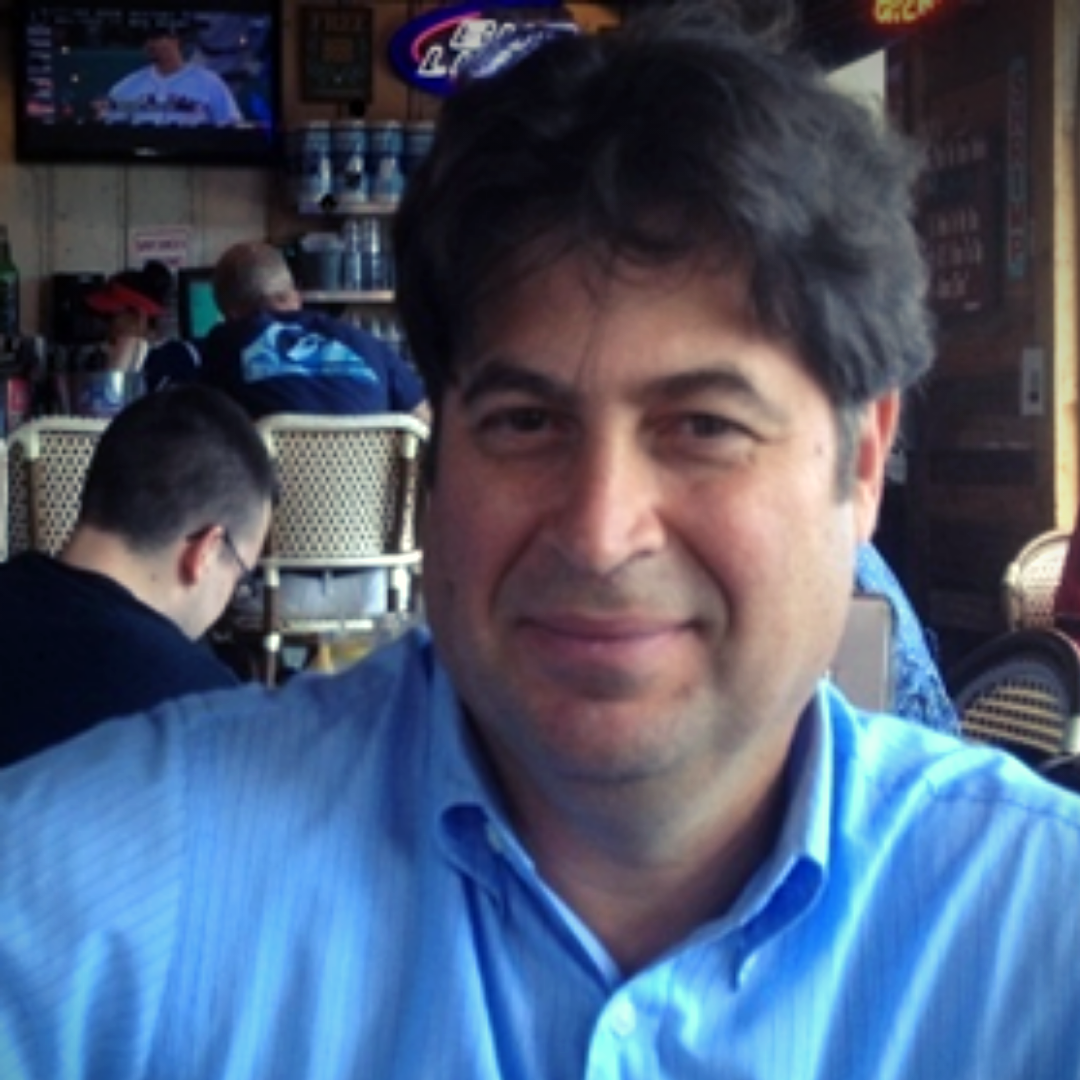 Dr. José Lasalde-Dominicci
Professor
Office: 246
Laboratory: 222, 223, 224, 225 y (CBC 230-231)
E-mails: jlasalde@gmail.com/jose.lasalde@upr.edu
Education
B.S. University of Puerto Rico Rio Piedras Campus.
Ph.D. Biochemistry, University of Puerto Rico Rio Piedras Campus
Research Associate Department of Biochemistry &Biophysics Ion-Channel Structure UC Davis, Davis CA
Research Associate Institute of Neurobiology Electrophysiology, University of Puerto Rico
Patch-Clamp Techniques Medical Sciences Campus
Summer Training Stanford University
Molecular Biology Hopkins Marine Station of Stanford University
Research interests
My research focuses on seven areas: (1) the structure-function relationships of nicotinic receptors, (2), the role of lipid-protein interactions and lipid composition in acetylcholine receptor function, (3) the question of how genetically abnormal ion channels give rise to neurodegeneration in congenital myasthenia, (4) the disruption of the cholinergic anti-inflammatory response (CAR) regulated by alpha7-nAChRs in macrophages in HIV-seropositive patients, including HIV-seropositive smokers, (5) regulation of the alpha7-neuronal nicotinic receptor in HIV-associated dementia, (6) HIV vaccine development initiative, and (7) studies toward a high-resolution structure of the Torpedo californica nAChR and, more recently, alpha4beta2-nAChR. Since 1996, our research group has studied the lipid-protein interface and the lipid regulation of the nAChR using both recombinant expression systems and natural source receptors.
Dr. José M. Rivera Ortiz
Professor
Research interests
We aim to use the power of chemical synthesis to create molecular-based technologies to improve the quality of life of human beings.
Our research program is focused on chemical synthesis, supramolecular chemistry, and chemical biology. Our expertise studying molecular encapsulation, self-assembly, and responsive materials gives our research group the appropriate perspective to engage in problems at the interphase between chemistry and biology, from the molecular to the cellular scales. Our current studies are broadly aimed at learning fundamental aspects of the structure and dynamics of synthetic supramolecules in complex biological environments, which could in turn have long-term implications to improve human health.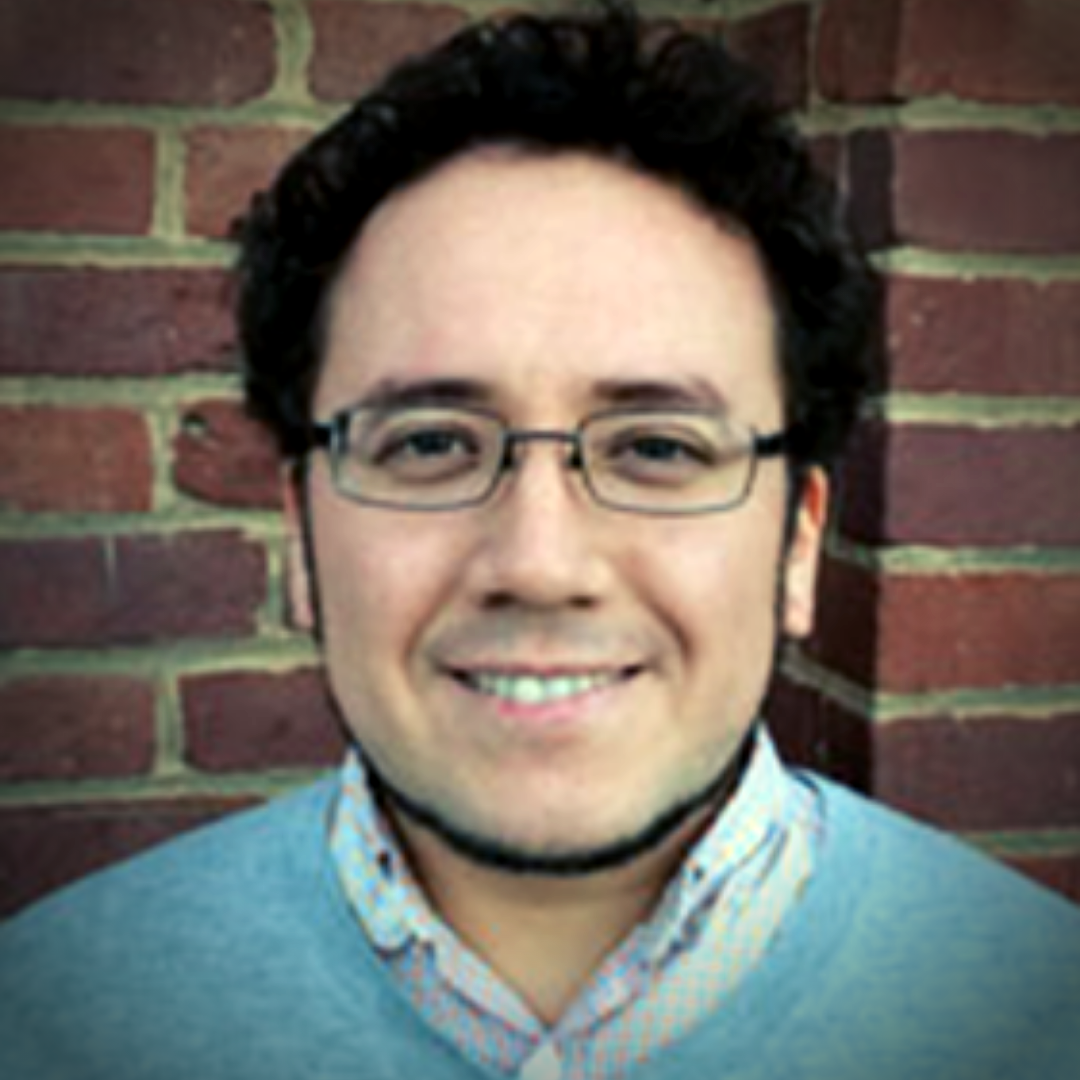 Dr. Marvin Bayro
Assistant Professor
Development of methods to understand the dynamics and formation of viruses.
Office: 238
Laboratory: 232 y (CBC 230-231)
E-mail: marvin.bayro@upr.edu
Homepage: https://nmrvin.wordpress.com/
Education
BA in Chemistry and Physics. Rutgers University. New Brunswick, NJ.
PhD in Physical Chemistry. Massachusetts Institute of Technology. Cambridge. MA.
Postdoctoral Fellow. National Institutes of Health. Bethesda, MD.
Research interests
Current research efforts in the Bayro laboratory are centered on understanding the processes of particle formation and maturation by the human immunodeficiency virus type 1 (HIV-1) at the atomic level. For this purpose, they have developed solution and solid-state NMR methods tailored for the analysis of protein-protein and protein-lipid interactions and protein assemblies in the context of virus-like particles. Other projects include the study of protein-nanoparticle interactions, the development of protein encapsulation assessment techniques, and the structural and dynamical characterization of potential anti-cancer proteins.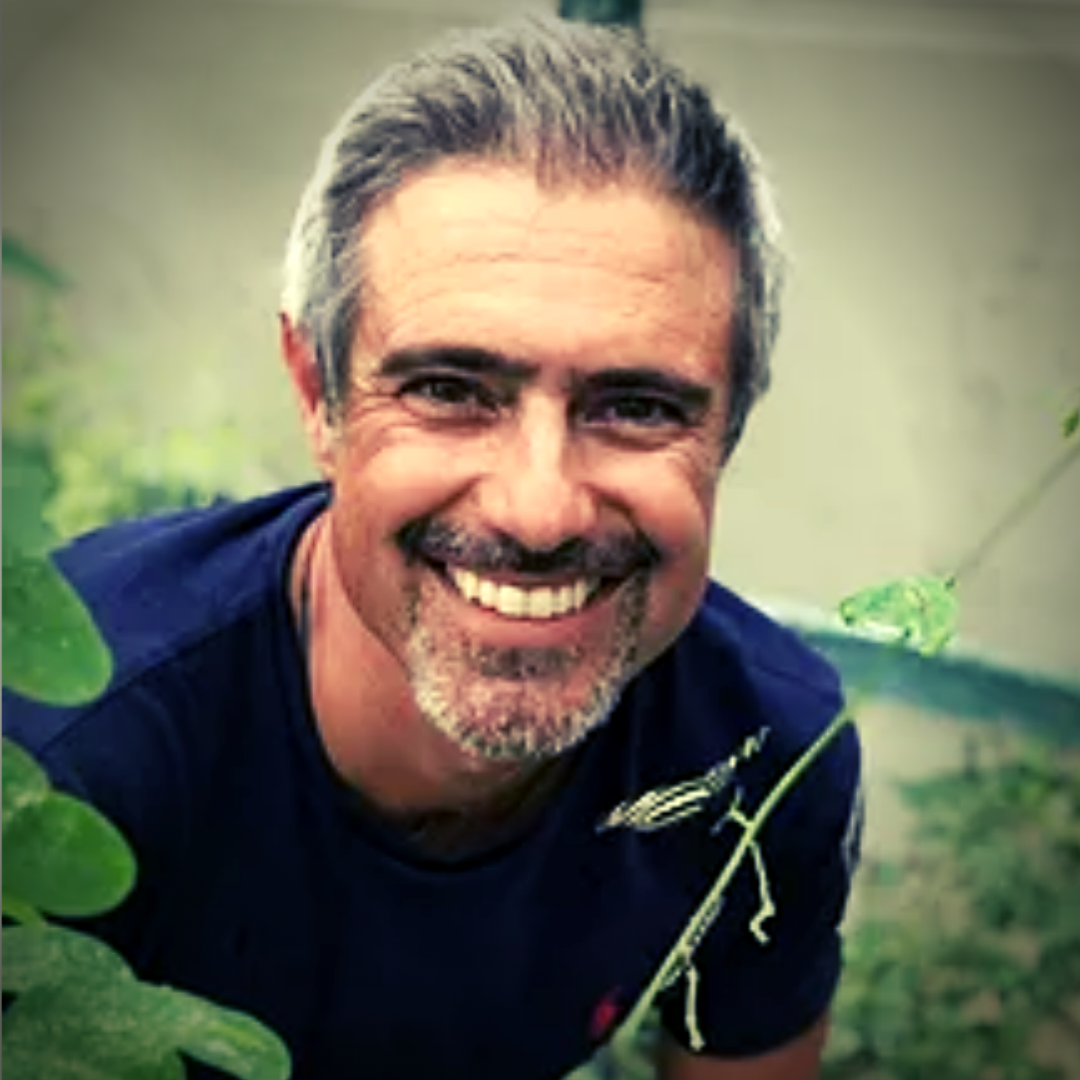 Dr. Riccardo Papa
Laboratory: 219, 220 y 221
E-mail: rpapa.lab@gmail.com
Education
PhD. in Evolutionary Developmental Biology. University of Parma, Italy
Postdoctoral Fellow. North Carolina State University, Raleigh, NC
Postdoctoral Fellow. University of California, Irvine, CA
Postdoctoral Fellow. University of Puerto Rico, San Juan, PR
Research Interests
We are interested in understanding the molecular architecture and mechanisms that promote biological diversity. What makes all individuals unique? By answering this question, we can determine also what allows different organisms to present similar characteristics and to understand if evolution is predictable.
Dr. Torsten Stelzer
Associate Professor
Office: 245
laboratory: 211
Educación
Martin Luther University Halle-Wittenberg, Germany Master (Dipl.-Ing.) in Chemical Engineering
Martin Luther University Halle-Wittenberg, Germany PhD (Dr.-Ing.) in Engineering Science (summa cum laude)
Martin Luther University Halle-Wittenberg, Germany Assistant Professor (Habilitand) of Engineering Science
Massachusetts Institute of Technology (MIT), USA Post-Doctoral Associate in Chemical Engineering
Research interests
Crystallization takes place in most physical, biological, and chemical systems, and is exploited today in thousands of applications, from production of commodities to that of pharmaceuticals, food ingredients, fine and agrochemicals. Crystallization has been used since the dawn of civilization (e.g., salt production), and can, thus, be considered as one of the oldest unit operations in the assortment of industrial and/or laboratory separation technologies. It is defined as a phase change in which a second solid (crystalline) phase is formed from a liquid feed. Dr. Stelzer's research conducted at the Crystallization Design institute in the MSRC is focused from molecules to the developments of crystallization processes and devices lead to a better control of product quality as well as sustainable and greener processes with a reduced environmental footprint.
Dr. Alfredo Ghezzi
Associate Professor
Office:
laboratory: 
E-mail: alfredo.ghezzi@upr.edu
Education
Postdoc, Brandeis University, Waltham, MA; The University of Texas at Austin, Austin, TX.
Ph.D., Molecular Biology, The University of Texas at Austin, Austin, TX.
B.S., Biology, The University of Texas at Austin, Austin,
Publications
Research interests
My research interests revolve around the molecular basis of neural adaptation. Through the integration of molecular genetics, behavioral analyses, and neurophysiology, I strive to resolve how the nervous system utilizes a finite number of genes to carefully modulate its activity and adapt to an ever-changing environment.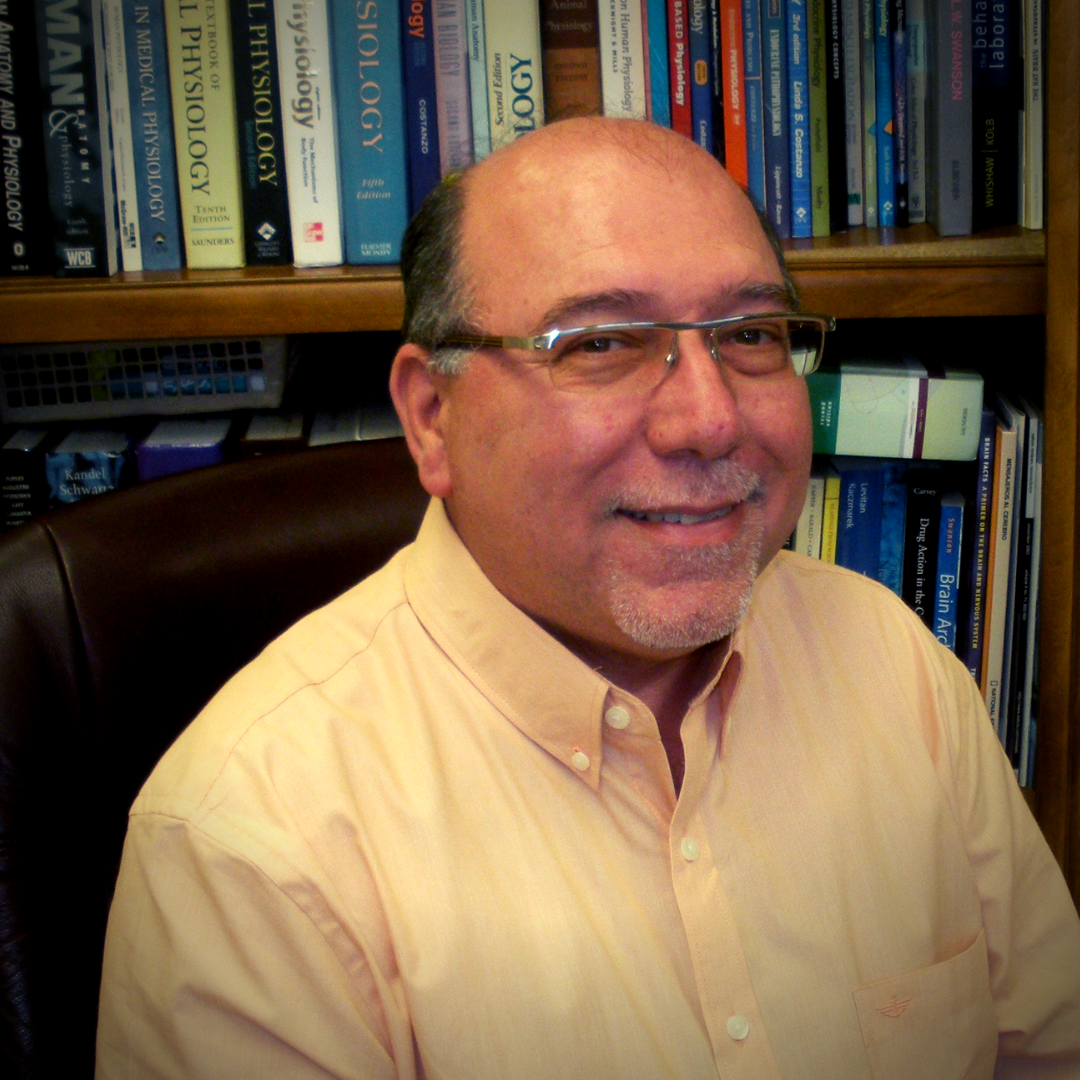 Research Interests
In general terms, my laboratory is interested in the cellular and molecular physiology of vascular and brain cells.
In Silico discovery and development of novel antiviral and cancer chemotherapeutic agents. Focus on Dengue, West Nile, Influenza, and HIV; and, drugs for several forms of cancer Membrane Rafts in a Mechanical Injury and Alzheimer's Disease Model System using 1321N1 Human Astrocytoma and Other Glial Cell Lines, UPR-MSC
The Alzheimer's Disease risk factor SorLA and its trafficking routes in glia cell lines, UPR-MSC
HIV-gp120 and alpha-7 nicotinic receptor expression/function, UPR-MSC and UPR-RP.
Caveolae and caveolins in T Cells and Jurkat cells, UPR-MSC and UCCEM, PR
Glial cell caveolae and purinergic receptor trafficking. UPR-MSC and UPR-RP.
Dr. Andrew Seeds
laboratory: 
Education
Ph.D. Neuroscience: Max Planck Research School. University of Göttingen, Göttingen, Germany.
M.Sc. Neuroscience: Université Claude-Bernard Lyon I, Lyon, France.
B.Sc. Biology Universidad Nacional Autónoma de México (UNAM). Mexico: Faculty of Sciences
Publications
Research Interests
Our research addresses how the nervous system is organized to drive sequences of different movements. We study the grooming behavior of fruit flies because it consists of a stereotyped sequence of leg movements that clean the different body parts. The predictability of the movements provides a great behavioral readout for determining how manipulations to different parts of the nervous system change the behavior. Grooming is of general interest because the neural mechanisms that control sequential behavior are implicated in disorders whereby movements become overrepresented (e.g. obsessive-compulsive disorder). Therefore, we also examine how mutations in specific genes can impact grooming circuitry to understand the etiology of grooming-related disorders.